Special Episodes
Season 1 (2004)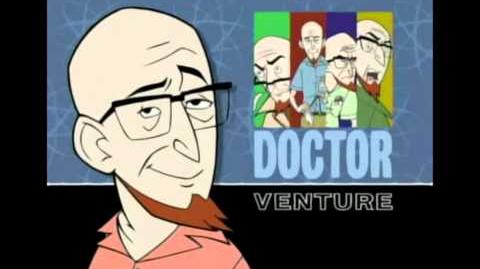 01 - Dia de los Dangerous! (August 7, 2004)
02 - Careers in Science (August 14, 2004)
03 - Home Insecurity (August 21, 2004)
04 - The Incredible Mr. Brisby (August 28, 2004)
05 - Eeney, Meeney, Miney... Magic! (September 4, 2004)
06 - Ghosts Of The Sargasso (September 11, 2004)
07 - Ice Station - Impossible! (September 18, 2004)
08 - Mid-life Chrysalis (September 25, 2004)
09 - Are You There, God? It's Me, Dean (October 2, 2004)
10 - Tag Sale - You're it! (October 9, 2004)
11 - Past Tense (October 16, 2004)
12 - Trial of the Monarch (October 23, 2004)
13 - Return to Spider-Skull Island (October 30, 2004)
Season 2 (2006)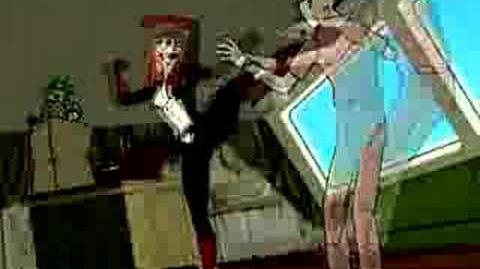 Season 3 (2008)
Season 4 (2009-2010)
Season 5 (2013)
Season 6 (2016)
Season 7 (2018)
72 - 01 - The Venture Bros. & The Curse of the Haunted Problem (August 5, 2018)
73 - 02 - The Rorqual Affair (August 12, 2018)
74 - 03 - Arrears in Science (August 19, 2018)
75 - 04 - The High Cost of Loathing (August 26, 2018)
76 - 05 - The Inamorata Consequence (September 2, 2018)
77 - 06 - The Bellicose Proxy (September 9, 2018)
78 - 07 - The Unicorn in Captivity (September 16, 2018)
79 - 08 - The Terminus Mandate (September 23, 2018)
80 - 09 - The Forecast Manufacturer (September 30, 2018)
81 - 10 - The Saphrax Protocol (October 7, 2018)
Notes
Though it aired before Season 5 began, the special episode A Very Venture Halloween chronologically falls within the events of Season 5 Episode 1 (What Color Is Your Cleansuit?), which takes place over the course of three months time. The Halloween special takes place about a third of the way in, before Dean asks Talia how her Halloween was and tells her he now knows stuff about himself.
Community content is available under
CC-BY-SA
unless otherwise noted.